Longtime readers may remember Omar from such posts as
"Okay, Who's In?"
and well. . .fine. . .that was the only one. What you need to know about Omar is that he throws a lot of parties, and these parties require his party-planning minions to distribute a hell of a lot of flyers.
The other day I returned from a meeting to find one of these flyers on my desk. My friend
Jay
had happened upon it (perhaps in a stairwell, where so many of Omar's flyers seem to congregate), noted that it was the work of the elusive Omar, and left it for me to laugh at. Unfortunately I can't post it for you to laugh at because one of my little hooligans seems to have absconded with it. And frankly the only amusing thing about the flyer was the location of this particular party: "where Omar have all his parties."
"Where DOES Omar have all his parties?" I asked my kids, laughing. They wouldn't tell me, but that's okay. I found out from another flyer on Friday.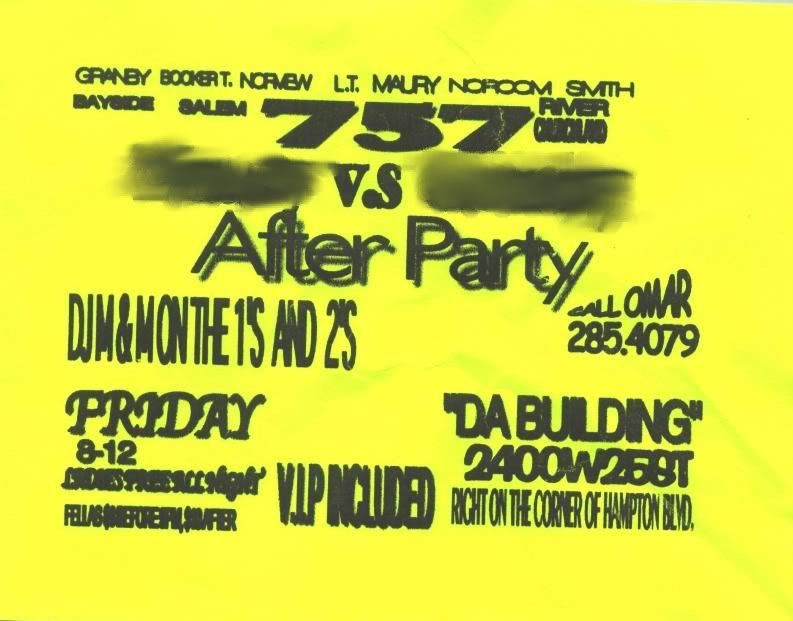 "Da building." Of course!